Having spent Saturday night in Stockholm, complete with a trip to the (excellent) ABBA Museum, I am convinced that Eurovision embodies everything that Cultured AF represents; talented people mixed with undeniable trashiness. Here are our top five moments.
1. SuRie Gets Kanye West-ed
After Brexit, how to make the UK vaguely more likeable to the Europeans? Interrupt their performance with a protester storming onstage to shout about the "Nazis of the UK media". Surely sympathy vote secured, right?*


*well, no, we still came third from bottom. But still not last.
2. The Man With The Pipe

This guy has not got enough attention. In a turn reminiscent of the Russian grannies, or the Polish butter churner, Serbia brought on an old man with a Serbian flute to accompany their song 'Nova Deca'. Looking like the crazy professor from Back to the Future, he piped away with aplomb, adding some much needed interest to an otherwise kinda bland performance. Legend.
3. The Whole of the Czech Performance
Pure 100% Dairy-Lea Babybel Cheese. Czech Olly Murs. Bum-wiggling. The lyrics. All of it was classic Eurovision. Genius.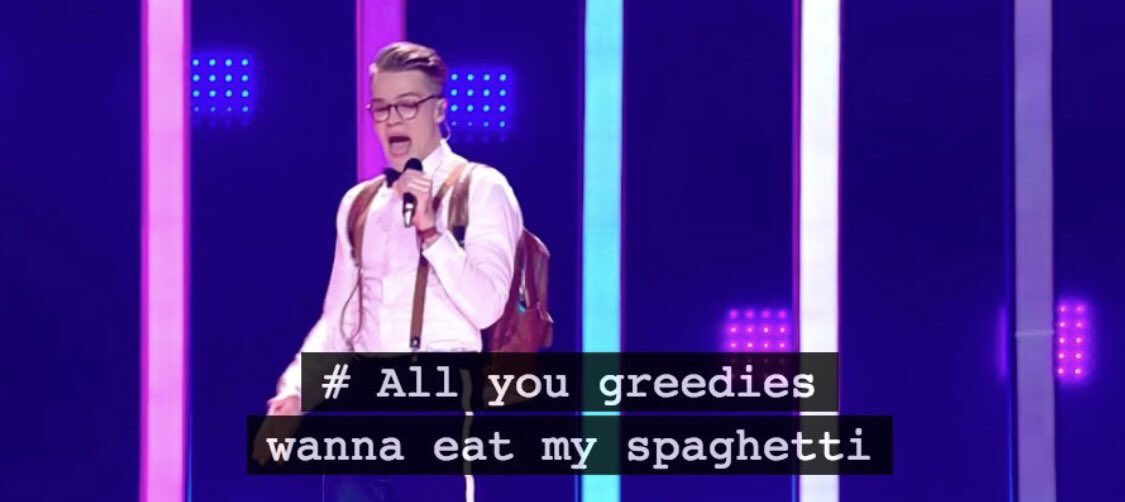 4. All of the Awkward Points-givers
I both love and hate this part. It takes f**king ages wow, but also seeing loads of awkward, over-dressed people in front of green screens, trying to grab every inch of screen-time given them is monotonously joyous.
There was the random attempt to make a Kanye West joke, the La La Land joke that belongs in 2017, the Swedish guy who started facing the wrong way for unknown reasons, the Norwegian dude in a blue LED mask…
Check out Graham Norton's comments on this mess here.
5. When Finland's Singer was flipped upside down.
Because why not? It's Eurovision! Singing on its own is not enough. SPIN YOURSELF ON A GIANT WHEEL WHILST SINGING. That is the level of commitment required.
P.s. Why is RuPaul not a judge of Eurovision? Or Michelle Visage? Get on it for next year Israel.